Landscape design beauty is in the details. Paradise Palms Lakewood Ranch specializes in creating outdoor living spaces that are strongly connected to the homes and gardens. We use the five basic elements of landscape design to create unique design for each client.
Line
Form
Texture
Color
Scale
Paradise Palms Lakewood Ranch works with you to create a design and landscape that is stylistically appropriate, expertly executed and beautiful. A beautiful landscape design takes into account factors such as plant size, color, maintenance and future growth. Paradise Palms Lakewood Ranch is an innovative, high quality design firm.
Paradise Palms has mastered landscape design and hardscape designs. We use Certified Landscape Designer (FCLD) and Certified Horticulture Professional (FCHP) staff from the Florida Nursery, Growers and Landscape Association (FNGLA).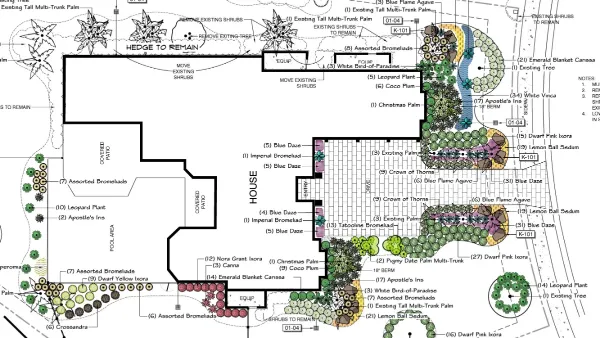 Paradise Palms has extensive experience in Lakewood Ranch residential projects including:
Landscape Design
Patio Design
Paver Installation
Landscape LED Lighting
Hardscape
Fire Pit Installation
Pool Landscaping
Landscape Edging
Paradise Palms Lakewood Ranch is a design and build landscape installation company. From initial consultation through design and installation our team of professionals will meet or exceed your expectations.