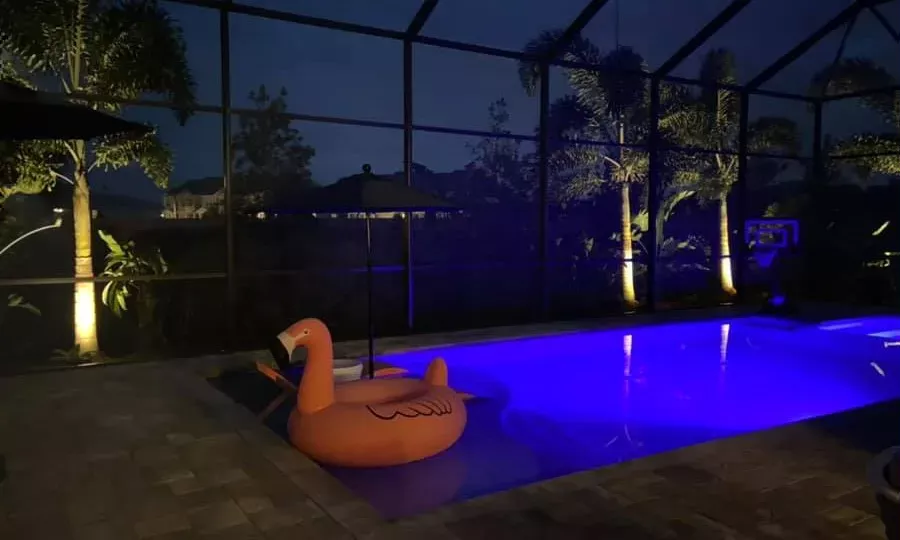 Every room in your home has lighting. Why not your lanai? Florida living means spending time outside any time of the year. Lanai lighting is a unique way to add ambience and mood while entertaining friends, enjoying family time in the pool with the kids, or just relaxing by yourself to enjoy Florida evenings. Paradise Palms Lakewood Ranch offers weatherproof lanai lighting that will set your home apart.
Our professional lanai lighting Lakewood Ranch designers understand how to layer lanai lights, use complimentary lights, sconces and well lights. Paradise Palms lanai lighting experts also understand which LED color tones provide the best lanai lighting.
Paradise Palms uses LED lights and sconces made specifically for lanai cages. Give us a call for more information or a quote on how we can enhance the beauty of your Florida home and landscaping.